CamSwitcher Jos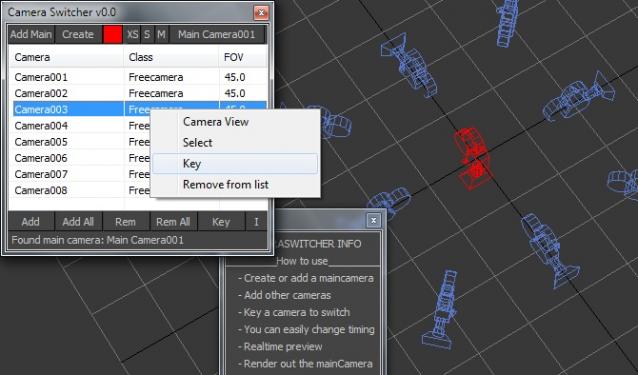 Okey I know there are some similar scripts outhere, but I created one I hope people will find this one useful.
- Create or add a maincamera
- Add other cameras
- Key a camera to switch
- You can easily change timing by drag the keys
- Realtime preview (because the use of one main camera)
- Render out the mainCamera
Questions/Comments? please contact me
Additional Info:
Install
1.Download "cameraswitcher.ms"
2.MAXScript>Run Script
3.Nothing visuals happens
4.Customize>Customize User Interface
5.ToolBar tab
6.Group : Main UI and Category : Custom
7.drag "Camera Switcher" somewhere on your gui to create a button
8.Press to open the dialogue
if you dont want a button just run "cameraswitcher_run.ms"