Create-Modify switcher
The only one hotkey toggles Create mode and Modify mode. Works as cycle.
Convenient to exit / enter the edit mode of the object.
Только одной кнопкой переключает Create mode и Modify mode. Работает как цикл.
Удобно для того чтобы выйти/зайти в режим редактирования объекта.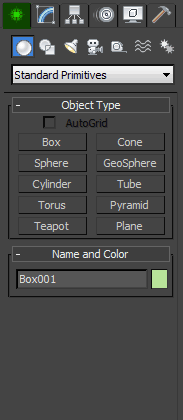 Additional Info:
Install:
Drop *.ms to viewport
Restart 3dsMax
Version 1.0: Release script
Version 1.1: Added transition to Select mode of tools
Version 1.2: simplified script
Version 1.3: Switches on "Select mode"
Установка:
Перетащить *.ms во въюпорт
Перезагрузить 3dsMax
Версия 1.0: Выход скрипта
Версия 1.1: Добавлен переход на режим инструментов Select
Версия 1.2: Скрипт упрощён
Версия 1.3: Переключается на "Select mode"