DeformByProjecting Utility

DeformByProjecting is a scripted utility for 3dsmax that allows deform one or more objects by projecting mesh verticies on the surface of another object (preform). The basic idea is similar to Conform (Compound Object), but functionality DeformByProjecting utility has differences and features:
Deformation is added to the object as EditPoly modifier. This makes it easy to cancel changes and continue editing the poly mesh while keeping the previous changes in the modifier stack.
The possibility to deform by projecting with the restoration thickness of the body (Keep Thickness) or to reconstruct the geometry via relative height of body (Use Waterlevel).
The utility allows you to deform many number of objects at the same time. Deformation is added to each object separately from the other.
You can choose different projecting directions at once individually for each object using the direction type Local coordsys (Object).
Available for download a commercial and free (demo) version of utility.
Additional Info: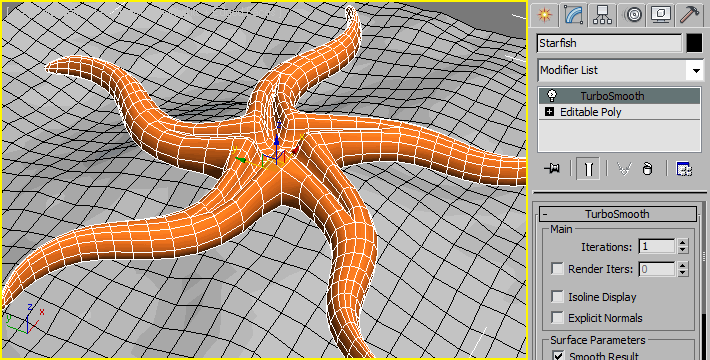 The utility work in 3ds Max version 2010 and higher. Possible to work in earlier versions of program. You can check the compatibility with your version of 3ds Max by executing the demo (free) version of utility. Demo version of utility has limitations in functionality: at the same time the number of deforming objects does not exceed 1, the maximum number of transforming vertices of object is limited to 100, disabled parameter the Use Selected Verticies
A detailed User Guide you can find at download files.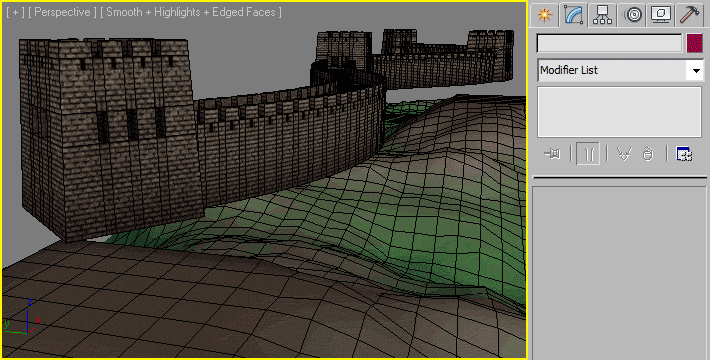 Download files:
deformbyprojecting_guide.pdf - User Guide
deformbyprojectingutility_demo.mse - Demo version of script
starfish_demo.max - Example scene for demo version test.
(Try demo version of the script on objects with the number of vertices less than 100.)
fortress.zip - Example .max scene with applied deformation.
You can purchase the full version of the script on the

Version Requirement:
3ds Max 2010 - 2018