GTVFX-UTL_getDistanceInUnits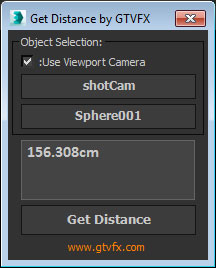 Gets the distance between two objects. Returns the value in your current System units.
Automatically copies the value to your clipboard so you could, for example, past that distance value into your ZDepth distance.
Additional Info:
To install just drag the download .MZP file into the 3dsmax interface. You should get an Install dialog.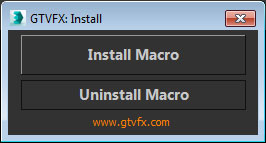 This tool will install a macroscript that can be accessed from the Customize User Interface dialog within 3dsmax.