Image Comp Helper
This is my updated version of Christoph Bülter's awesome imageCompHelper script (http://www.scriptspot.com/3ds-max/scripts/imagecomphelper) for displaying composition guides in the active viewport.
This new version has a couple of additions to the original:
Golden spiral now works in Portrait mode too, can be unlocked, zoomed and moved around.
There are drop downs for different common aspect ratios.
Toggle button to quickly switch between portrait and landscape. (You still right-click the buttons to rotate the golden spiral or triangle guides).
I've also added an additional composition guide Diagonal Thirds.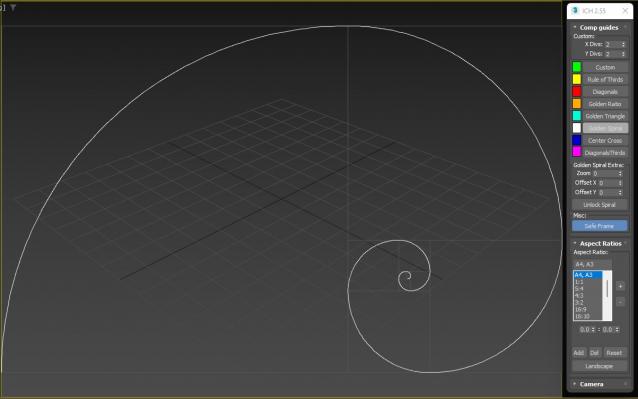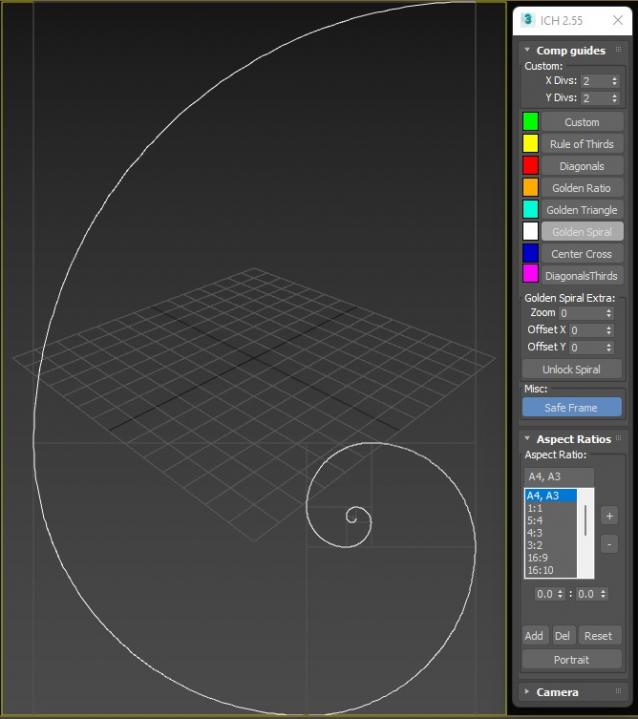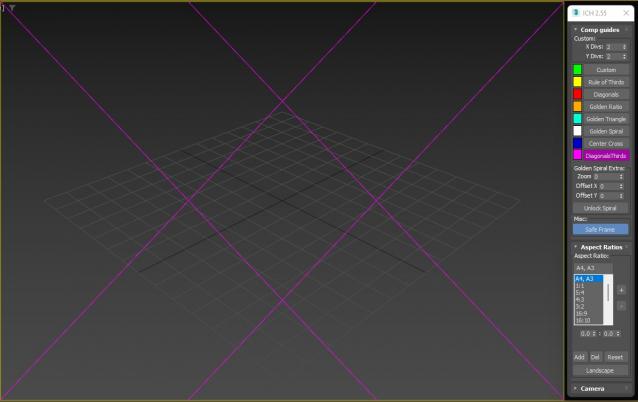 Version Requirement:
3ds Max 2020