InsetFix Modifier
An inset-by-SG type modifier that works similar to Chamfer modifier when set to zero tension. However, the max chamfer modifier is highly topology dependent and doesn't work well with diagonal and unconnected edges. This modifier fixes that behavior:
The insetFixChamferStack scripted modifier automates the process of using the InsetSGFix modifier with a Chamfer modifier for a quick and clean rounded edges effect.
Additional Info:
The issues of the max chamfer modifier also exhibit when applied to an object with face groups inset by smoothing group - the chamfer will create peaks at the corners where different smoothing groups meet and inset creates diagonal edges there (see the top of the pic below). When applied after InsetFix instead, everything works as expected (bottom part of the pic):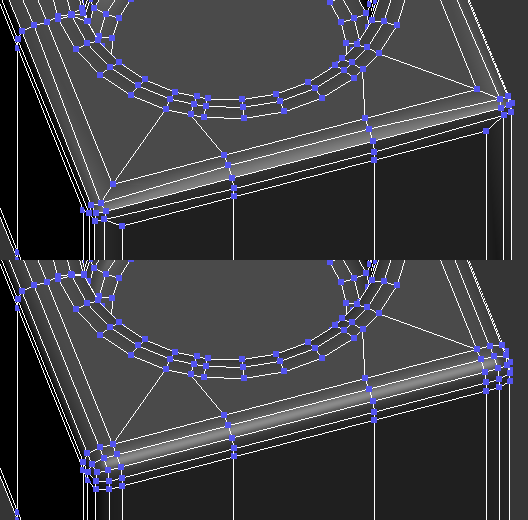 Installation: Copy the .ms file to your scripts\startup folder or run as a script if you only want to try it out. If you want to be able to use it from the modifier sets panel, place the .ms file instead inside the stdplugs/stdscripts folder in the 3ds max root folder. Upon running, the modifier will be available in the modifier stack. If you put it inside the stdscripts folder before evaluating it, you can add it to a modifier set for easier accessibility.
Version Requirement:
3ds max 2016