Instant Meshes Bridge
A bridge from 3ds max to instant meshes. Without leaving max interface, it exports, remeshes and imports the remeshed object back based on the parameters in the dialog.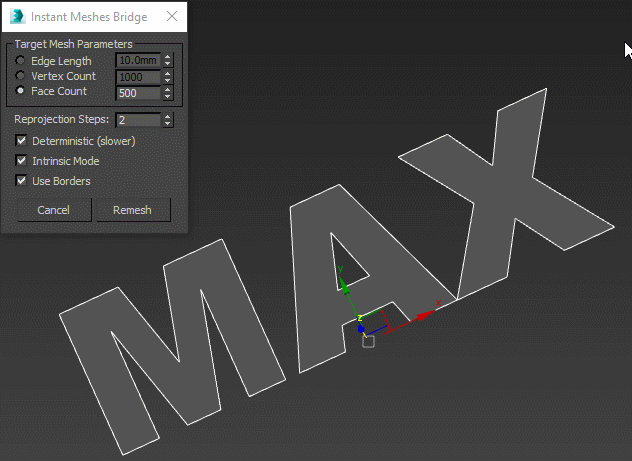 Additional Info:
Installation: It can be run from any location (Maxscript -> Run Script...). If you want to put it in toolbar, menu or quadmenu, you can create a macroscript for it using Macroscript Creator. At first run, the script will ask for a location of your instant meshes executable - this will only happen once, provided that you don't reinstall max/remove the executable from the path.
Version Requirement:
3ds Max 2010