MFRender
MFRender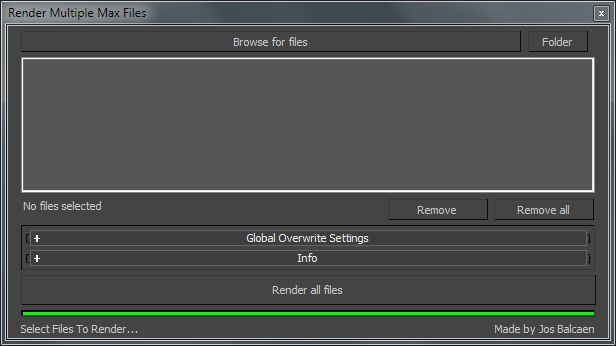 render multiple max files very easy with this script.
how to use :
Drag this script in Max or run via MAXScript -> Run Script.
Render settings will be used from the files unless you overwrite them.
If you need more info, just comment. I hope the interface is obvious.
Log:
-15/09/2012 : added option to shutdown/logoff/quitmax after rendering (user request)
Version Requirement:
3ds Max 2011, 2012, 2013