Multi/Sub material&ID Assistant
Hello! It's a simple script which allows to assign material IDs in different way. The script works with Editable poly only and with one object. So this script for those guys whose work a lot with multi/Sub materials. Many thanks!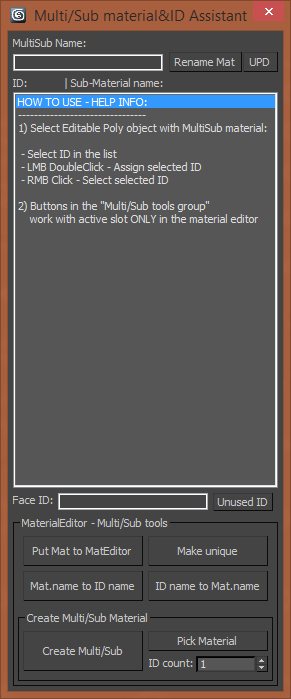 Additional Info:
How to install:
1)Copy script to 3dsmax****/UI/MacroScripts or DragNDrop it into Max.
2)Launch 3dsmax or RunScript if 3dsmax opened.
3)Customize menu > Customize User Interface > toolbars or quads or shortcut tab
4)In Category > select Titus_Scripts
Thnx.
Version Requirement:
2012+