SimpleWindow object

Script makes fixed window with horiz-vert dividers grid, board and sill. Any part of window can switch on/off, so you can easily change it.
Additional Info: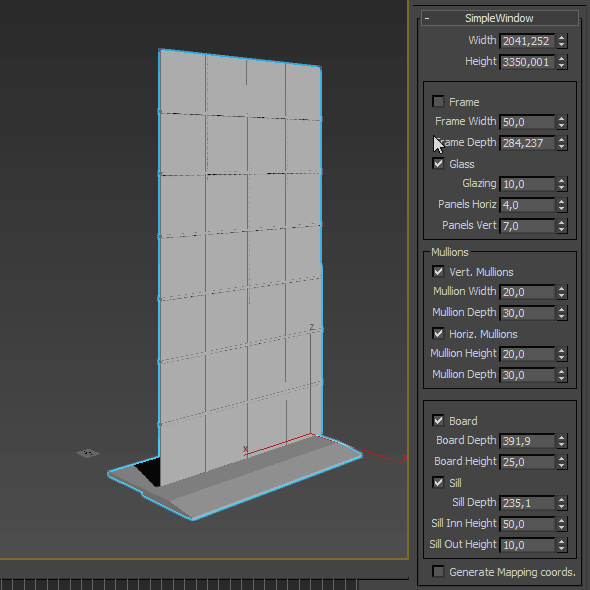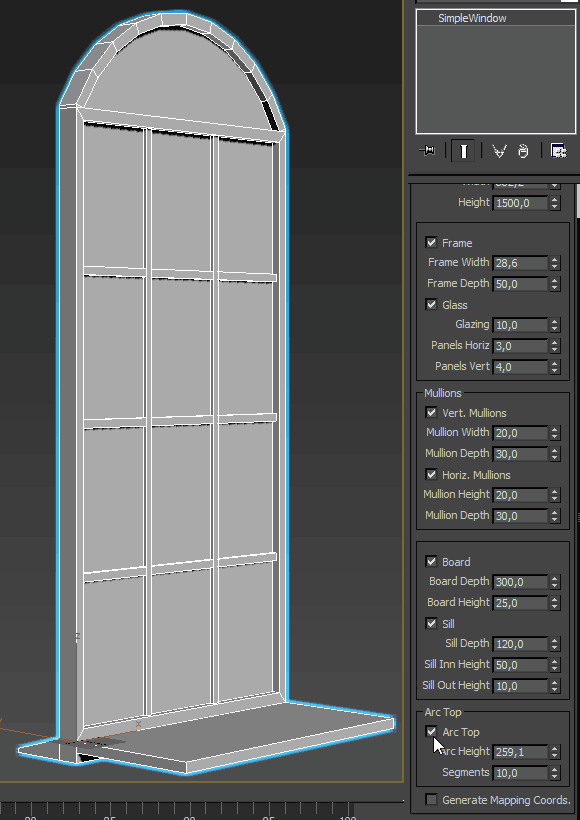 List of mat IDs:
1. Frame.
2. Glass.
3. Vert mullions.
4. Horiz mullions.
5. Board.
6. Small part under the frame.
7. Sill.
Automatic generate mapping coordinates.
Homepage link in russian only, sorry.
Changelog:
v1.05 (Current version)
- Added arc top