Slider Crank Setup
Automated creation of a simple slider crank setup based on a few helpers: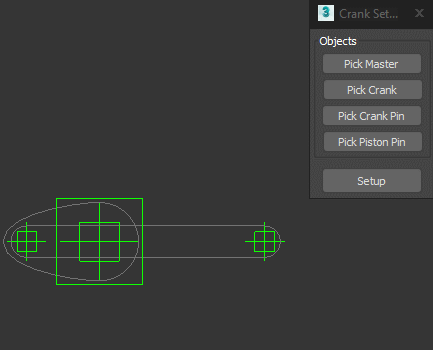 For scene setup see the image below, in front or top view that would be X axis pointing to the right, helpers in all the joints, plus one master helper (when finished, you may rotate the master helper any way you want, everything works in its parent space). Names of the objects are irrelevant, they are there to show which object to pick after running the script. The animation is driven by the Crank Pin helper rotation.
Additional Info:
Installation: The .ms file can be run from any location (Maxscript -> Run Script...). If you want to put it in toolbar, menu or quadmenu, you can create a macroscript using Macroscript Creator.
Version Requirement:
3ds max 9