SplineBrancher
Tool to create branching geometry from a series of splines.
The Download URL is for the free version.
Follow the Homepage URL for the full version.
Additional Info:
SETUP:
To install, simply extract SplineBrancher.zip into your 3DS Max directory.
After opening Max, select MAXScript from the top menu, and click "Run Script..."
Navigate to the KM folder in the Scripts directory. Select the file called "splineBrancher.mse" and click "Open".
HOW TO USE:
1) Create a series of linked splines approximating the shape of the branches.
2) Set the starting radius for the initial branch.
3) Click "Add a spline" and select the initial branch. Repeat for all additional branches.
What do I get with the full version?
ADDITIONAL SPLINE RADIUS CONTROLS
- Set the starting radius of individual branches
- End branches with a radius other than zero
- Use the render radius of the source splines to determine branch thickness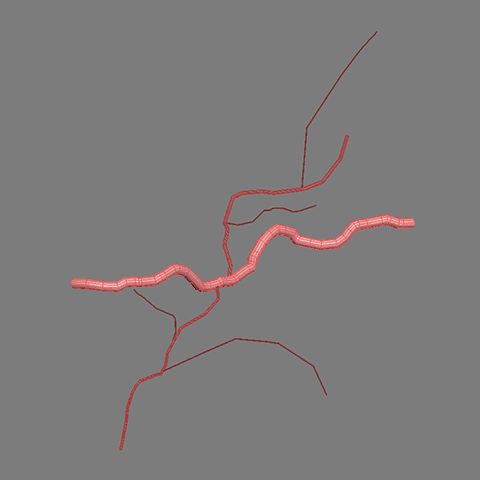 TIGHTEN SLIDER
- Move the starting point of the branch closer to the parent
http://www.versatileartist.com/images/sb_tighten.gif>
SMOOTHING SPINNER
- Increase or decrease the density of your branch geometry
- Display total number of trees, branches, and polygons
UV MAPPING
- Generate UV Map coordinates that update as you adjust your branches