Sprite Sheet Renderer
This script allows for an animation to be rendered off and added into a sprite sheet, allowing for a quick and easy method to render out animations as a 2D texture which fits together perfectly.
The script in action: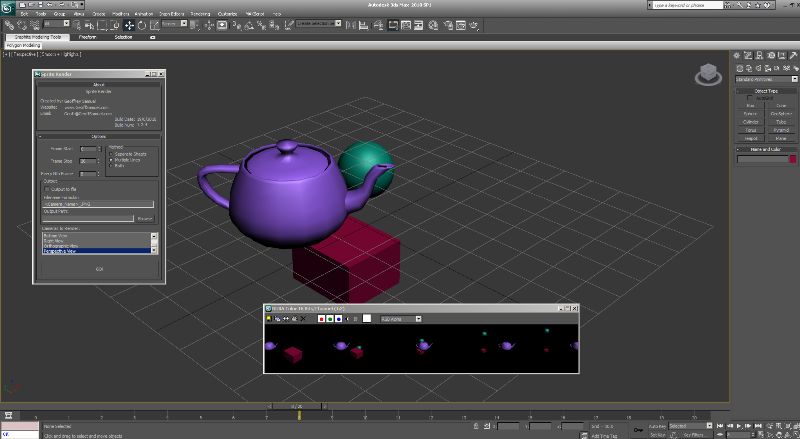 The Script's feature list includes:
The option to skip animation frames.
Save out the sprite sheets automatically.
Create sprite sheets from multiple camera views.
Option to compile all the views into a massive sprite sheet with pixel precision.
Any problems, comments or feature requests, please email me at: [email protected]
Thanks
Geoff Samuel
Version Requirement:
2008+