Texture Usage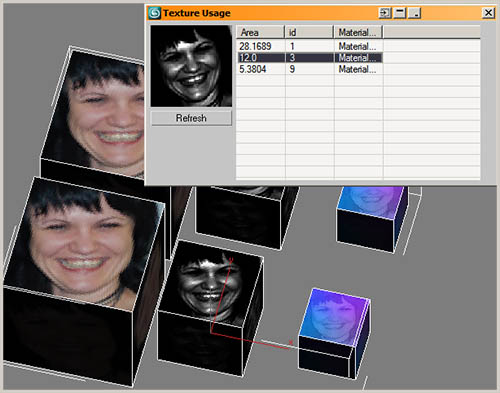 Shows the area used by each texture from selected MultiSubMaterial.
Might be useful for level-designers at optimization stage.
- select your MultiSubMaterial in MaterialEditor
- select one or several objects(EPoly) using that material
- drag script to viewport
Additional Info:
Had converted listview from activeX to .net, so it should work fine with latest versions and x64 systems.
Version Requirement:
3ds Max 9