Viewport Align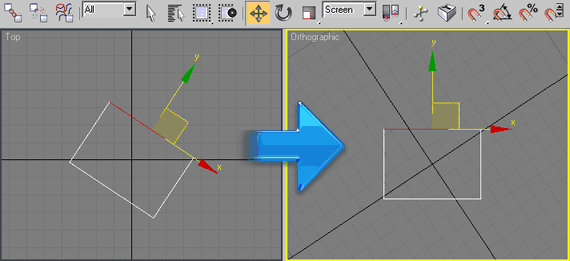 Rotates your top view to your selection. Go to top view, select 1 edge or 2 verts, run the script (and switch to coordinate system "screen" if you like). Click once to align horizontal, click again to align vertical. Good for architectural modeling with non-orthogonal walls.
Additional Info:
Drag and drop the file into the viewport for install. Category: # Scripts
Should work with Editable Poly Object, Edit Poly Modifier, Editable Mesh Object, Edit Mesh Modifier.