Vray Quick-Render
"Vray Quick-Render" the utility for creating fast preview test-renderings.
It help you make fast test-renderings for setup lights and tuning materials.
All changes for Vray will be applied only on render-time.
Your settings for Vray not will be change.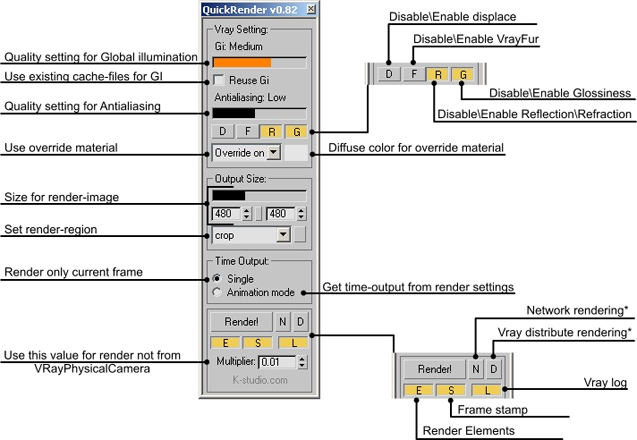 *Available only for VrayMultistageRender users
Menu


Quick-Render Settings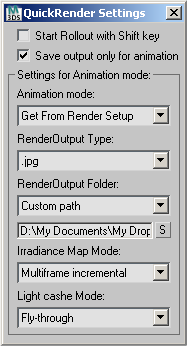 Additional Info:
Included to Trackscripts pack.
Version Requirement:
3ds Max 2008 and above