Wireframe Simple Render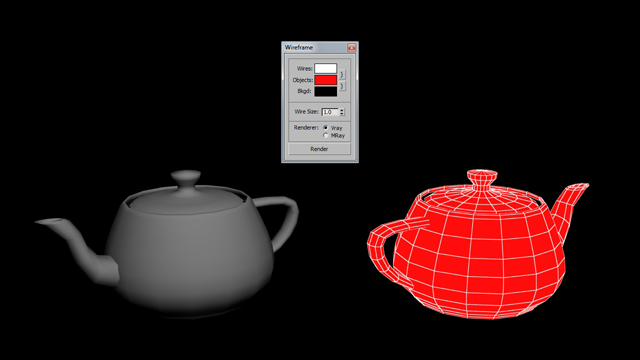 Wireframe Render Version 3.0
This script simple takes the max scene and renders wireframe, in either black or white. It does not alter your scene in anyway. Your scene will remain untouched with all of its settings and materials.
Enjoy!
This script is a small part of a larger script I'm working on for 3ds Max.
John
Additional Info:
I have uploaded both the Macroscript as well as the MaxScript file to my website.
Installation
It's a macroscript, so just run the script and then you will see the available script in the Customize Toolbar section up JokerMartini.
Version Requirement:
Max 5 - Max 2011
Other Software Required:
Max