Camera Resolution Mod
The modifier will allow you to set the resolution of the render separately for each camera.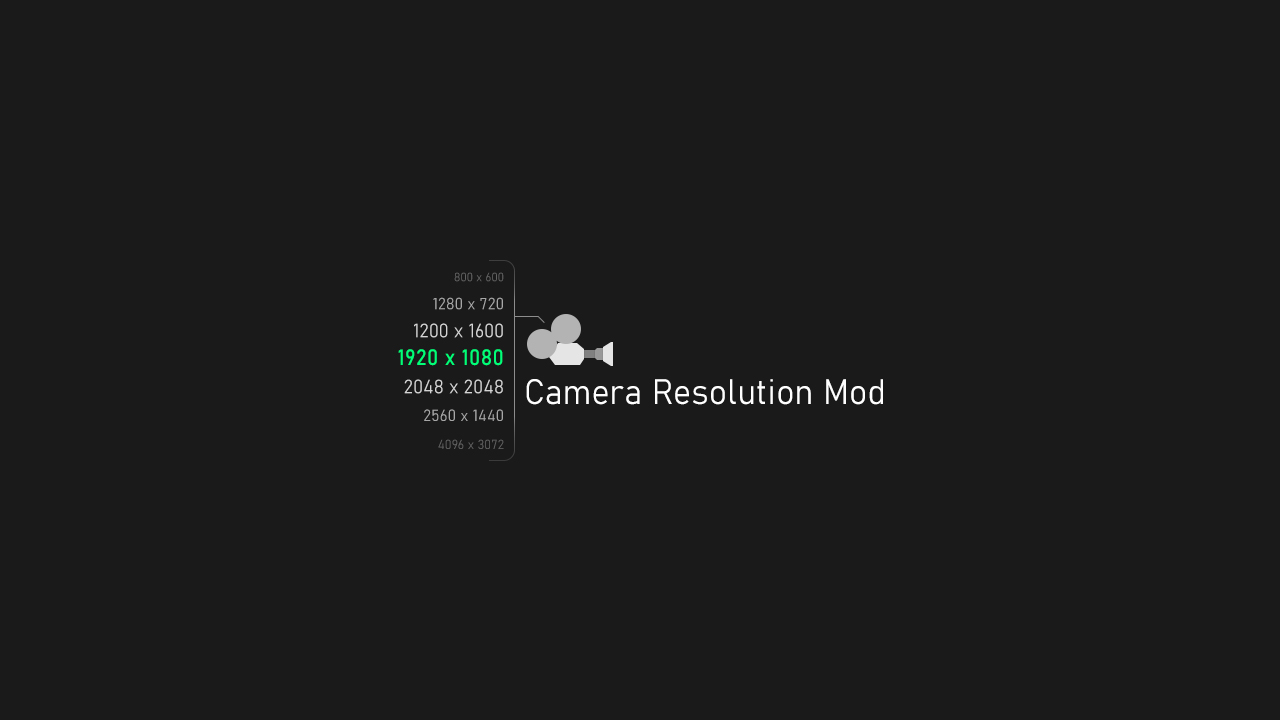 Additional Info:
Changing the resolution will occur whenever you select a camera or change the viewport window to the camera.
Lite Version:
Does not have custom presets
Changelog:
v1.07
Added buttons for dividing / multiplying resolutions by 2.
Added button "Swap WH".
Added checkbox "Transform Lock".
v1.04
Added option "Active Camera" in the update settings.
Fixed bug with the addition of presets in older versions of 3ds max.
Fixed bug where the resolution in the Render Setup window was not updated after changing the parameters or applying the preset.
v1.01
Fixed bug with resolution setting when the aspect ratio is on.
v1.0
Version Requirement:
3ds max 2010 - 2020