GTVFX-ANM_quickAttachConstraint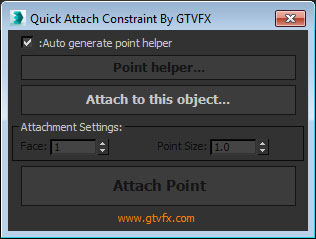 Creates an attachment constraint from one object to another. By default this tool generates a point helper to attach to another object.
This is useful if you need a locator to follow a deforming mesh such as a point-cached character.
Additional Info:
To install just drag the download .MZP file into the 3dsmax interface. You should get an Install dialog.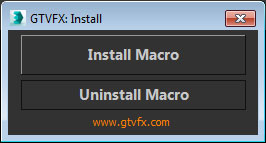 This tool will install a macroscript that can be accessed from the Customize User Interface dialog within 3dsmax.