GTVFX-SCA_createMultiMatteElementsForScene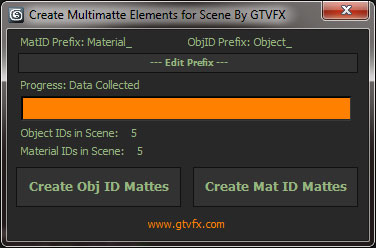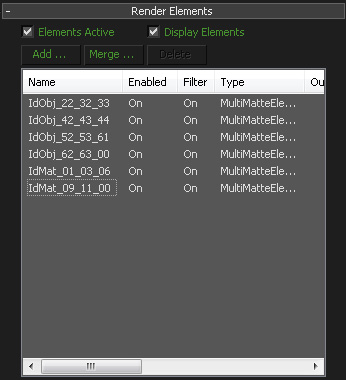 Analyzes your scene and collects all unique Object IDs and Material IDs.
Will create Multmatte Elements from the IDs with a logical naming convention.
Updates:
2014-11-14:
Fixed a bug that would crash the tool when a VRaySky was being used in the scene.
2014-05-03:
Improved the logic for collecting material effects channel ids.
Added the ability to set your own prefix tags for the created render elements.
Additional Info:
To install just drag the download .MZP file into the 3dsmax interface. You should get an Install dialog.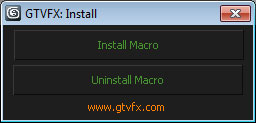 This tool will install a macroscript that can be accessed from the Customize User Interface dialog within 3dsmax.