HexGrid
Hexagon pattern primitive. The size of individual hexagons is driven by a texture map. Map colors can also be saved to vertex color channel.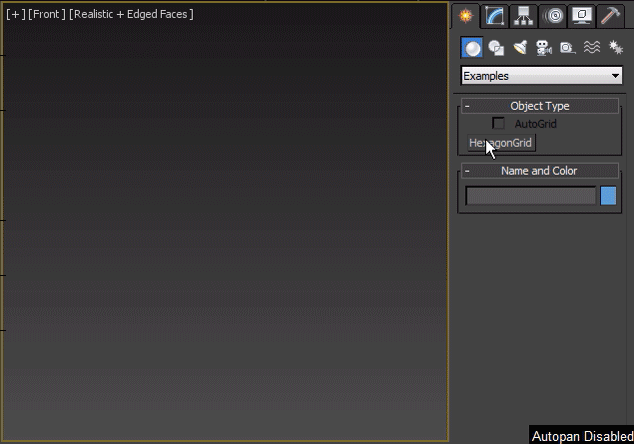 Additional Info: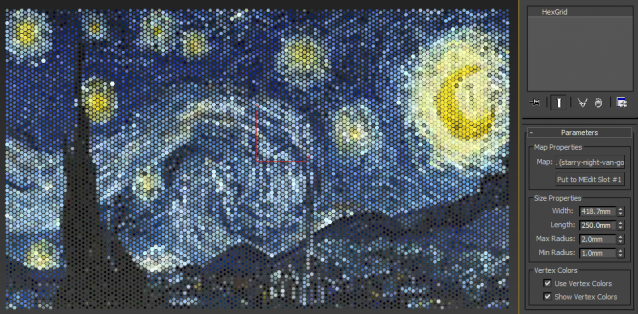 Installation: Copy the .ms file to your scripts\startup folder or run as a script if you want to try it out first. The object primitive will be available under Examples in the Create panel.
Usage: After assigning a bitmap, use the button to put it in the first slot of Compact Material Editor. Attributes such as tiling, offset and output levels/curve will only be applied when the bitmap is inside another map - let's say Output.