Measure Distance-Extend
this Script for Measuring the Distance between 2 points (Similar to 3ds Max Measure Distance Tool), But with Projection Distance on X,Y and Z Axis - to exit Script window press Escape . How to Install: Drop it to any 3dsmax viewport or from Scripting menu / run Script you will find it in _My Scripts_ Category. How it Works: this is MacroScript so you need to make shortcut or quad menu or toolbar button to it better to make shortcut to it something like (Alt+M) Execute the macro and pick 2 points .
UPDATE v1.1 :
- Add checkbutton to switch between Lock Max UI or not .
- Switch Snap Mode to 2.5D when 2D Viewport is Active .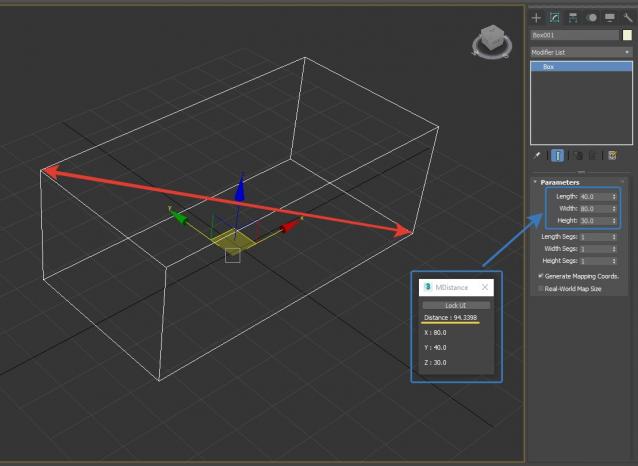 UPDATE 1.2 :
- Add 2 Buttons 'Get' and 'Pick' to Measure Distance According to 'Node Transform'
- RightClick on 'Get' or 'Pick' Buttons to Measure Distance on View Coordinate System .