Merge By Layer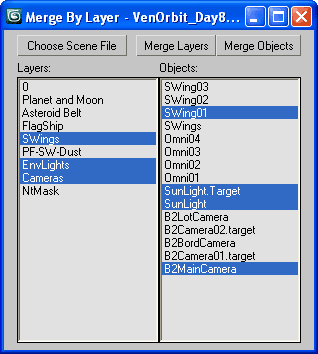 A self explained script, I think. Enjoy
Additional Info:
v0.1 - initial version
v0.2 - now dialog resizeble
v0.3 - ugly mistake fixed
v0.4 - now multi-select & merge layers/objects
v0.5 - alphabetic sort added for layers/objects
I has a mail request/wishlist to sort layers in alphabetic order.
I add this option for both - layers and objects lists.
The option should been checked before choose scene file.
v0.5 UI: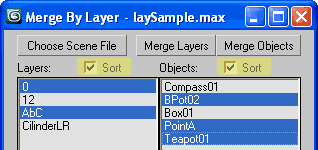 Version Requirement:
3ds max 4 and higher