Render Node Monitor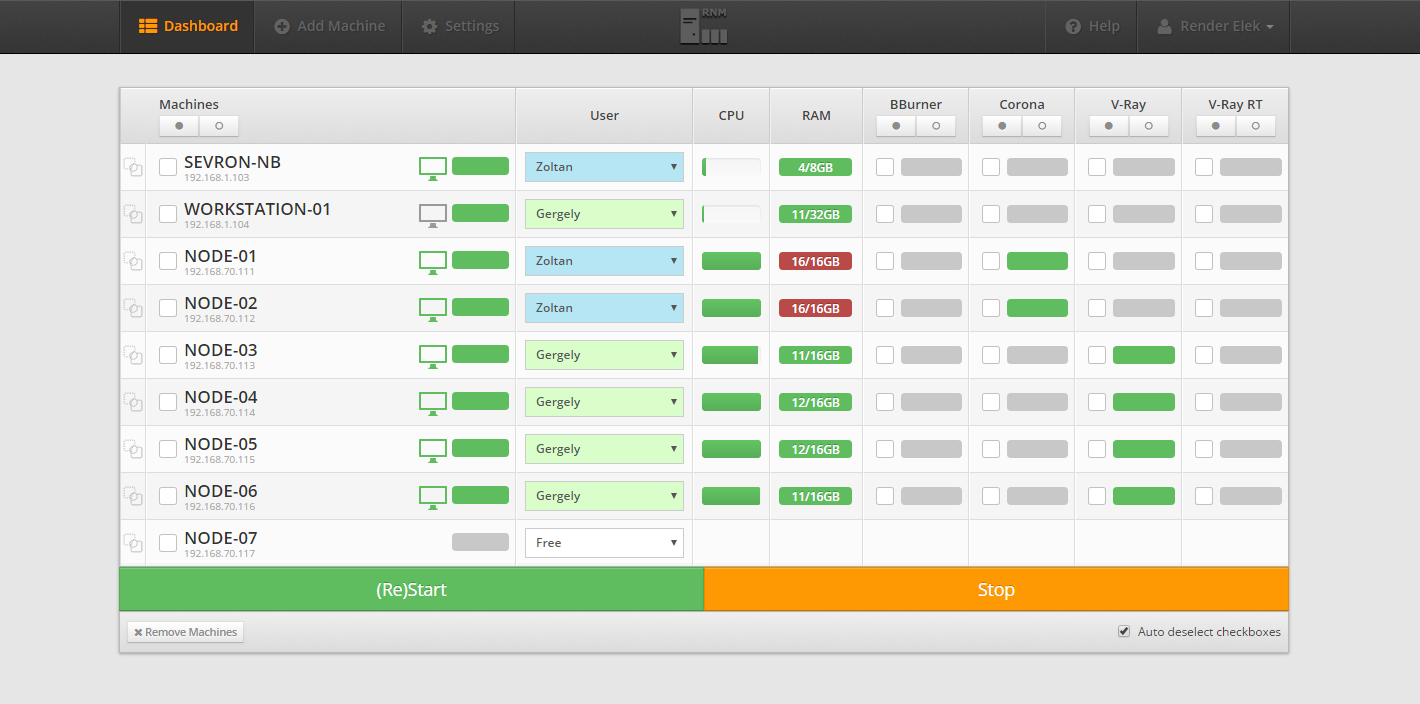 Render Node Monitor could help you save time and frustration:
If you have a smaller inhouse render farm(2-50 machines)
You are rendering with Backburner™, V-ray™ or Corona™
If it is hard to see and manage which spawners are running on which nodes, and you are using remote desktop for it
If you need to restart your spawners/nodes frequently, because your nodes sometimes doesn't connect into the distributed render
If multiple users are using the same render nodes at the same time, and it is hard to see which node is used by whom
It visually summarizes the status of all your render nodes on a simple online dashboard, and you no longer have to wonder about:
Are the nodes turned on?
Are they rendering?
How much of their ram is used?
Which spawners are running on them?
Which node is used by whom?
It also gives you effortless control over the farm:
You can stop or (re)start the spawners simultaneously on all of your machines with just two clicks
You can also turn off your render nodes, or wake them up
Easy to install, it only takes one minute per render node
You can connect to them with our one click remote desktop solution
Very easy to use
Upcoming features:
Two Separated groups - Nodes and workstations
Multiple user accounts
Option to stop machines when a render completes
Notifications on errors, or when a job finished
Show CPU temperature
Show GPU usage and temperature
Extended long term machine statistics
User permission management
Create custom groups of machines
Wider palette of supported software
More Dynamic UI - remove unused columns / reorder columns
Mobile App
If you have any questions feel free to contact me anytime:
.

Check out the videos about how it works:
RNM Features
RNM Instant Remote Desktop
.

You can try RNM for free, just click the link below to register your account.
.