Sculpt Fixing
Sculpt fixing is a tool for 3ds Max that lets you sculpt any object that uses a Point Cache modifier. The Point Cache modifier allows you to store modifier and sub-object animation to a disk file that records changes in vertex positions. If you are using an imported Point Cache modifier on a model to play back the animation and you need to sculpt it, Sculpt Fixing is an intuitive and easy-to-use tool that will save you time.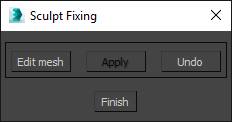 This tool works making copies of the object that uses the cache file information to store all the accumulated transformations in a structure of Morpher modifiers. Sculpt Fixing allows you to use all the Edit Poly modifier editing tools to sculpt the model and the possibility of undo previous transformations (the shortcut key Ctrl-Z only works on Edit Mode).
How to use this tool:
First of all, you have to select the object you want to sculpt.
Once you have selected it, click the button "Edit Mesh" to enter Edit Mode.
In Edit Mode you can sculpt the model at the current frame using all the Edit Poly modifier editing tools..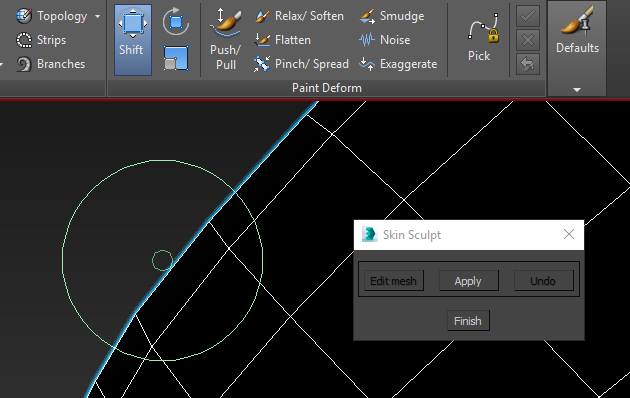 When you have finished the edition, click the button "Apply" and move the sliders in the track bar to interpolate the transformations.

Now you can close the tool clicking the button "Finish" or continue editing the model following the previous steps.
Version Requirement:
3ds Max 2016