Stone Placement Tools
This script creates stone walls, quad stones pavements and irregular stone patterns for various uses. It's suitable for both realtime and production.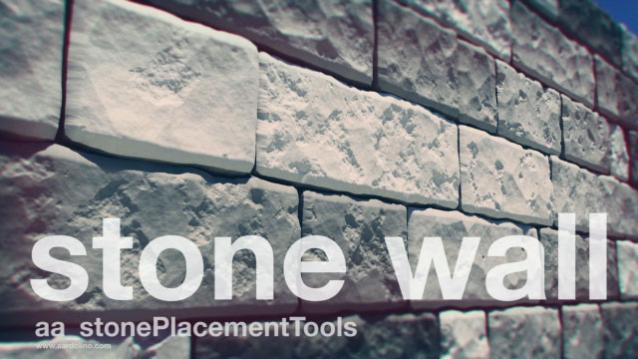 Additional Info:
aa_stonePlacementTools 1.0 for 3dStudio Max
this script collects some utilities for the creation of stone walls, stone pavements and an irregular stone pattern to simulate both walls and floors.
the script automatically bakes normal maps, AO maps and height maps for realtime use.
the images from the video are rendering of some script-generated patterns, without any material, only postproduction and compositing.
the script is now available for download!
tha script can be used for both personal and commercial purpose,
I you like it and found it useful, just let me know and let me see
some results :)
Please refer to the video to see almost all the features in action.