BIPPY
Bippy is a tool for converting FBX bone data onto a 3ds Max Biped and offeres serveral tools to help optimize this conversion pipline.
Its perfect for motion capture data when the client needs the data in a biped format.
The script in action: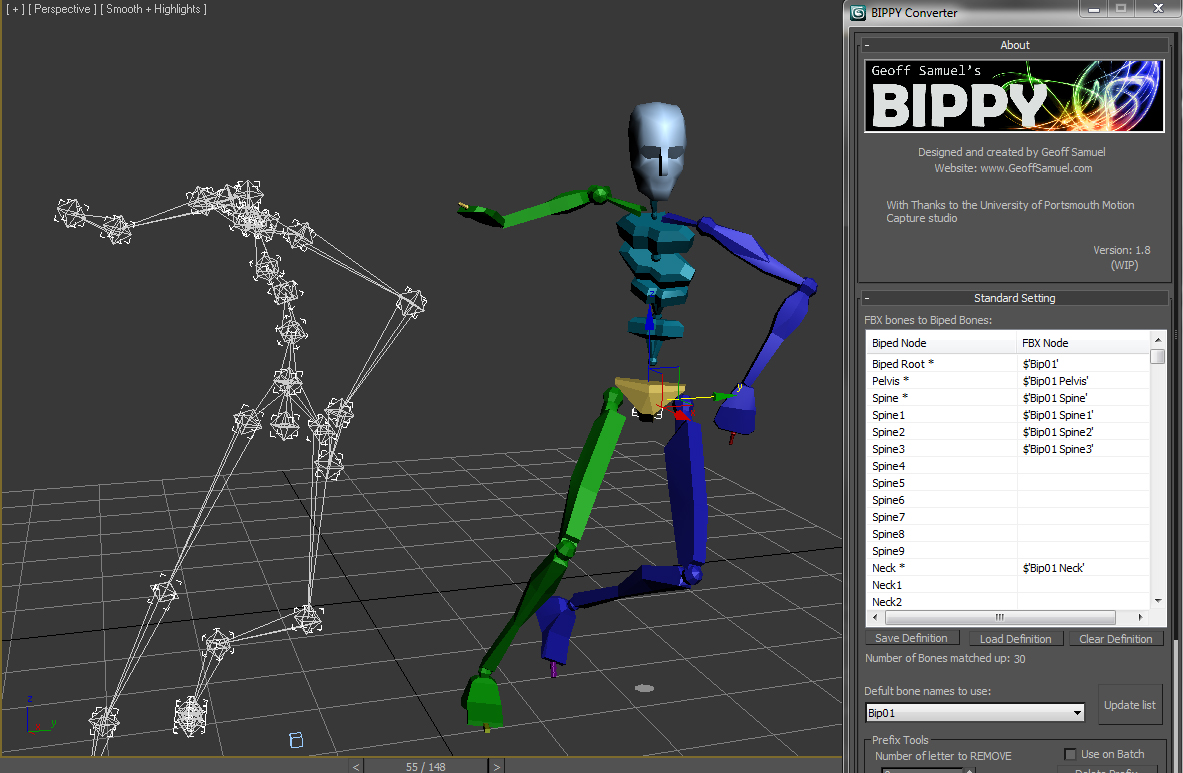 The Script's feature list includes:
Complete MaxScript core, allowing for switching between any versions of 3ds Max 2008+.
Save and loading of custom biped naming conventions.
Automatically creation and re-sizing of a biped model.
Batch processing of multiple files.
As always, this script is open source so feel free to use it.
The installation is easy, simpley copy the un-ziped files to the 3ds maxs\Scripts folder within the programes files in order to work.
A video tutorial on how to use BIIPY can be found at:http://www.vimeo.com/18775418
Thanks
Geoff Samuel
Version Requirement:
3ds Max 2008 +