EmbedBMP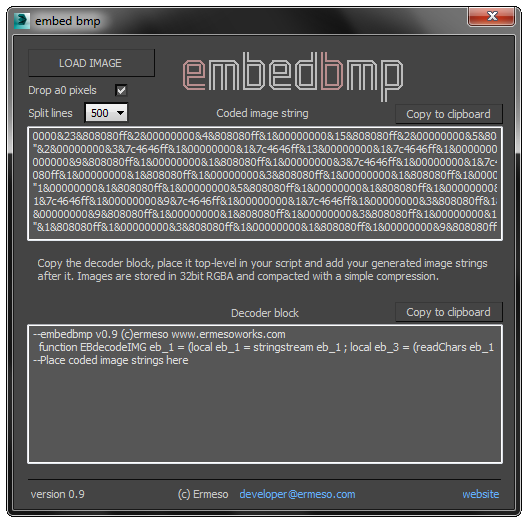 GENERAL INFO
EmbedBMP is a scripting utility that translates bitmap data from an image file to string data, which can be added to Maxscript source and loaded as bitmaps by the provided decoder function block.
Some basic compression is applied to decrease the data size. The embedbmp logo for instance is imbedded as a 5kb string, from a 44kb bitmap. The maximum practical image size strongly depends on the compressibility and omittability of the image content.
Setting the 'split lines' value to 500 pixels or less is recommended to avoid long line slowdowns in the Maxscript editor.


DEV
Any future improvements will likely serve the purpose of further decreasing coded string data sizes through better compression, bitdepth/channel settings and palette modes.
Bug reports are welcome.


VERSION HISTORY
24/02/2014 - v0.90 : First release


(c) Ermeso 2014