MPManager (Matte Pass Manager)
This script creates Matte Passes by layers, and works with xrefs!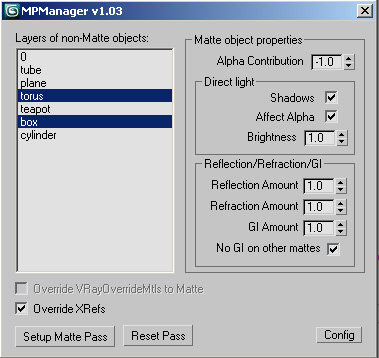 Additional Info:
Additional Info: 
1. Run script
2. In Max goto "Customize->Customize User Interface...->Toolbars tab->Category: ColinScripts->MPManager" and drag "MPManager" to a toolbar, click to run.
3.Select the layer to matte out and press "Setup Matte Pass"
Version Requirement:
2008+