UniAttach-Detacher
v3.04 Fixed detach in Edit_Poly modifier
Исправлен детач в модификаторе Edip_Poly
Using single hotkey for Attach/Detach
Используя единственную горячую кнопку для Attach/Detach
Additional Info:
v3.03
Acknowledgements to antomor
http://www.scriptspot.com/3ds-max/scripts/quick-attach
Used his algorithm of attach
v3.02 Redesigned, improved operation for attach objects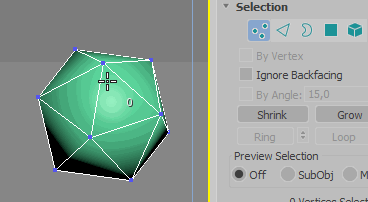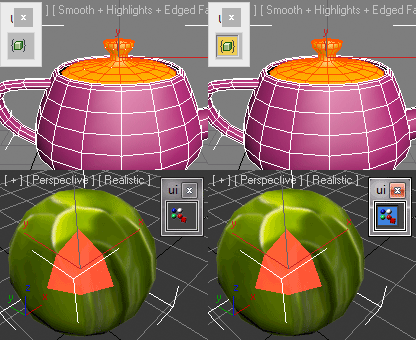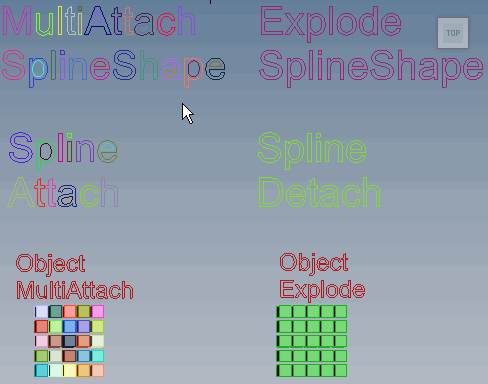 v3.01 (1)
Fixed: bug of MultiAttach (but used not Attach List, for a huge number of objects can be slower but more stable.)
Исправлено: ошибка с аттачем (но использован не аттач лись, для огромного количества объектов может быть медленнее, но стабильнее.)
v.3.0
Исправил детач от элементов от примитивов и мульти-аттач мешей
Fixed detach from elements from primitives and multi-attach meshes
v.2.99
Fixed bug of weld knots in spline by threshold 0.002 or attach spline
Исправлена ошибка спаивания узлов сплайна по порогу 0.002 или аттач сплайнов
v.2.98
Fixed bug in multiattach Groups of objects
Исправлена ошибка в мультиаттаче групп объектов
v.2.97
Fixed bug in multiattach
Add Create line-shape from 2 selected vertex by Esc pressed + detach key
Add Weld knots of splineshape with threshold 0.002
Fast multiattach: improved algorithm multiattach
v.2.81
After detach Selected current object
Fixed bug of multiattach objects
v.2.77
To Detach with Dialog run script by press (Esc+Key of script)
Для детача с диалогом запустить скрипт по нажатию Esc+кнопка скрипта
v.2.76
Attach many objects by material of first selected objects with pressed Esc+Key of sctipt
Присоединение множества объектов по материалу первого выделенного объекта с нажатием Esc+кнопка скрипта.
v2.75
1. If Subobjectlevel is Vertex or Edges or Border or Face or Element and was selected subobjects then will run Weld Verts function
2. Detach without dialog. Detach без диалога
v2.74
Fixed: bug of MultiAttach
Исправлено: ошибка с аттачем
v2.73
Fixed: bug of explode elements by objects
Исправлено: ошибка с разделением элементов на объекты
v2.72
Added: reworks attach of splines function
Добавлено: изменил функцию аттача сплайнов
v2.71
Added: fix attach of geometry function
Добавлено: изменил функцию аттача геометрии
v2.7
Added: if all elements-splines (in subobjectlevet==3) then Explode by splines as separate objects
Добавлено: если выбраны все элементы-сплайны (в подобъекте 3) тогда будет разбиение на сплайны как отдельные объекты
v2.6
Fixed Bug of Attach
Improved Attachment algorithm for a large set of objects
Added a geometry filter in attach to avoid errors
Исправлена ошибка аттача
Улучшен алгоритм аттача для большого множества объектов
Добавлен фильтр геометрии в аттаче для избежания ошибки
v2.57
Fixed bug of switcher select to last detached object and reset material
Исправлена ошибка переключателя к последнему отделённому объекту и сброс материала
v2.54
Added reset material on button ResetMtl.
Добавлен сброс материала на кнопке ResetMtl.
v2.52
Now single element as object not explode to one object - will occured detach as...
Теперь единственный элемент как объект не взрывается на один объект - произойдёт детач как...
v2.51 Multiple Autoattach Shapes. Fixed bugs
v2.4.4 Detach as clone with hide base object (If subobjectlevel is undefined or equal 0)
v2.4.3 Added Create shape from border
v2.4 Attach objects to last selected object
Install:Drop *.mzp to viewport. Перетащить *.mzp во въюпорт.