Scene Notes helper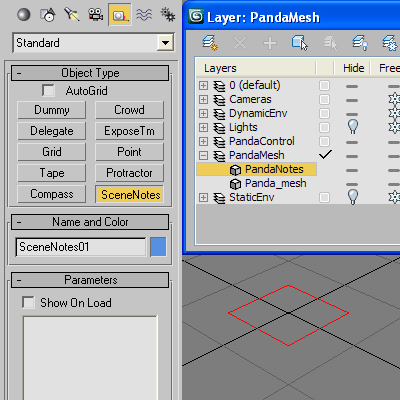 There is many manners to save notes to the scene. Usually I put notes to dummy helpers with descriptive names and location to remind me something for concrete object, layer or the whole scene, so I use multiple targets to hold my notes, and any 'popup' persistent callbacks not sound good to me. Also I intend to control which of them to see on loading, so, this helper plugin is written mainly for my workflow, but hope it`s welcome to someone else.
Additional Info:
-- What it does --
- Hold your notes
- Print 'active' notes to the Listener (when load the scene)
-- Install --
put the script to your Max's stdplugs\stdscripts folder and restart Max.
-- Usage --
Control Panel / Create / Helpers / Standard / SceneNotes

If you look for script which read notes from text file,
take a look at my Show Main Notes script.
Version Requirement:
3ds Max 7 up to 3ds Max 2011