Patanouk

Patanouk is a free asset manager for 3dsMax.
Easy to use, with its sleek graphical interface, Patanouk is perfectly adapted for any development pipeline or for private asset management.
Feel free to request any new feature via the built-in Feedback window, this ScriptSpot page or [email protected], I'll be pleased to improve Patanouk.
Description :
- Intended for easy storing and browsing 3D objects into a library.
- Automatically creates a preview for the objects you add into your library.
- Only need a couple of clicks to manage your library (Add, Rename, Move, Delete, Edit, Replace, ...)
- Saves a lot of time avoiding the artist to manually export the object, check the bitmaps paths or even creating the preview.
- Designed to be easily upgraded with each of your needs.
- Docked version, for mono-screen workstations.
Additional features :
- Drag&Drop installation, just put the installation file into 3dsMax, watch and... it's done.
- One-for-all-version installation file, it'll always get the latest version from the internet.
- Auto updatable, automatically checks for the latest version and installs it if there is one.
- Built-in improvement tracking windows, you can send Feedbacks from Patanouk and/or check my todo list, the changelog and the reported bugs directly from Patanouk.
How to install Patanouk :
Just download the attached installation file and drag&drop it into 3dsMax. You can keep this same installation file forever.
How to start Patanouk :
There are two possibilities :
1 - You just click on Patanouk in the main menu bar of 3dsMax on the top of your screen.
2 - You can add a Patanouk button to any toolbar via the toolbar management. ( Customize -> Customize User Interface -> Toolbars, category Raphick)
What changed in version 1.14 :
- Added tooltips
What changed in version 1.13 :
- Corrected a major bug in the "Replace Asset" system
- Corrected a bug in the "Docking" system
- Re-enabled the "Dock" button
- Improved the bitmap copy system
- Compacted the UI
- Added an "Uninstall" system
- Corrected the problems with the bitmaps' gamma

Screenshots :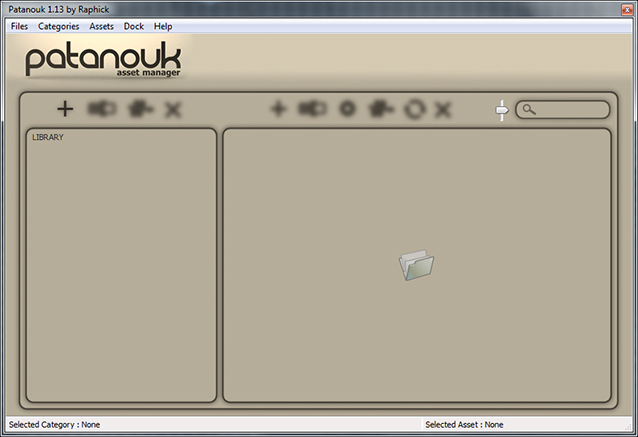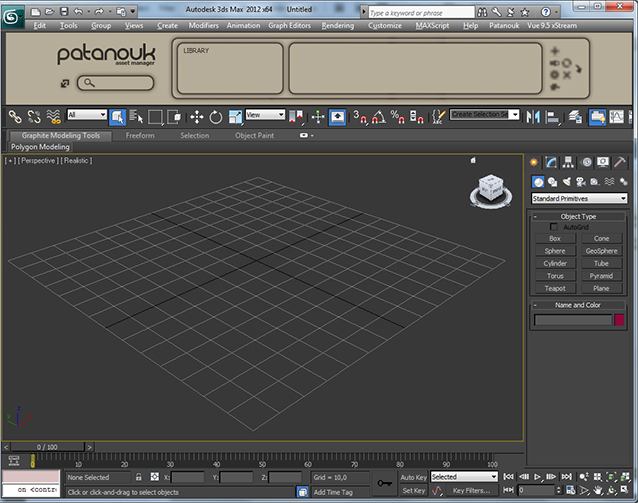 Version Requirement:
Autodesk 3ds Max 2010 up to 2012, 32 or 64bit
Other Software Required:
Microsoft .NET Framework 3.5 or higher