DetectNestedMultiMaterials
A simple script that locates materials that have nested multi and shell materials from bad attaching and selects the objects that use them. It also outputs a list of the models it found into the script output window. From there, the user can isolate the selection and decide how they want to untangle the problem.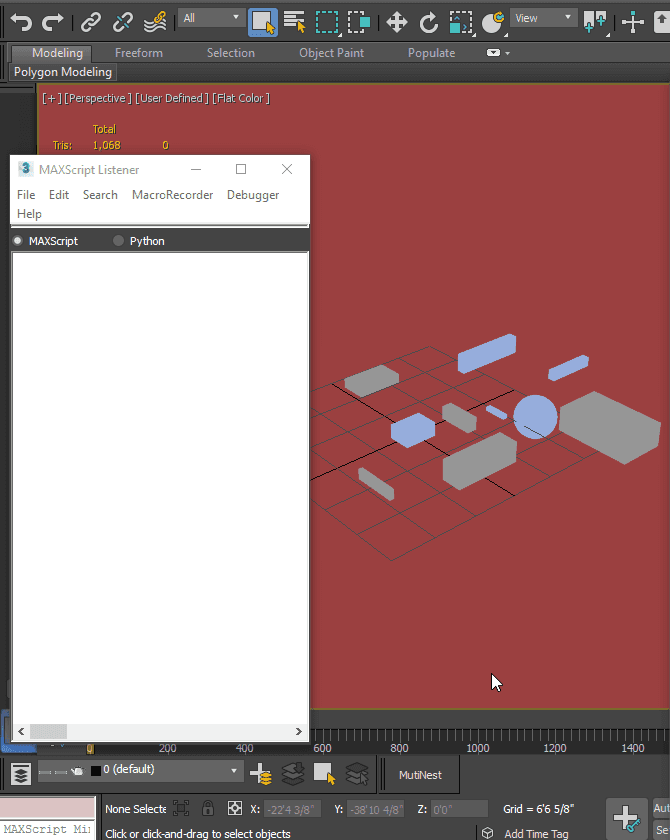 I find the shell problem often happens when I'm iterating on a baked scene and forget to clear shell materials before attaching. I'm not sure what causes the multi material issue to happen under normal conditions.
To use, run the script then add a button to your interface from the category "# SP_MaterialScripts".
If you have any feedback, let me know. :)
Checks for:
- Multi inside multi
- Shell inside multi
- Shell inside shell
- Shell inside multi inside shell
- Multi inside multi inside shell

Additional Info:
/*
----------------------------------------------------------------------------------------
-- Script Name: Detect Nested Multi Materials
-- Version: v1.1
----------------------------------------------------------------------------------------
-- Purpose: A simple script that makes objects that with nested multi materials easier to find and get rid of.
-- It also checks for shell materials that are under multi materials, which can easily happen with baked objects
-- if you attach them without clearing them first.
-- Max Version: 2017
-- Code by: Michael Vladimir Nicolayeff
-- [email protected]
-- http://www.scriptspot.com/users/smallpoly
----------------------------------------------------------------------------------------
----------------------------------------------------------------------------------------
-- Change Log
-- v1.0 -- 2017.06.11 -- First release
-- v1.1 -- 2017.06.12 -- Now a macroscript. Added new cases. Now adds to a selection at the end.
----------------------------------------------------------------------------------------
*/
/*
Features:
Checks for:
- Multi inside multi
- Shell inside multi
- Shell inside shell
- Shell inside multi inside shell
- Multi inside multi inside shell
Limitations:
-
Known Bugs:
-
Future:
-
*/
----------------------------------------------------------------------------------------
Version Requirement:
Built in 2017, but should work for other versions