ZOA Path Editor
Simple Path relinker application for maps, ies, hdri corona proxy and vrayproxy objects. Features are: path text replacing and copy functions. The two text fields below each section are for "original" and for "future" paths. $ stand for string. Use it to copy a map path of a selected map to the desired text field.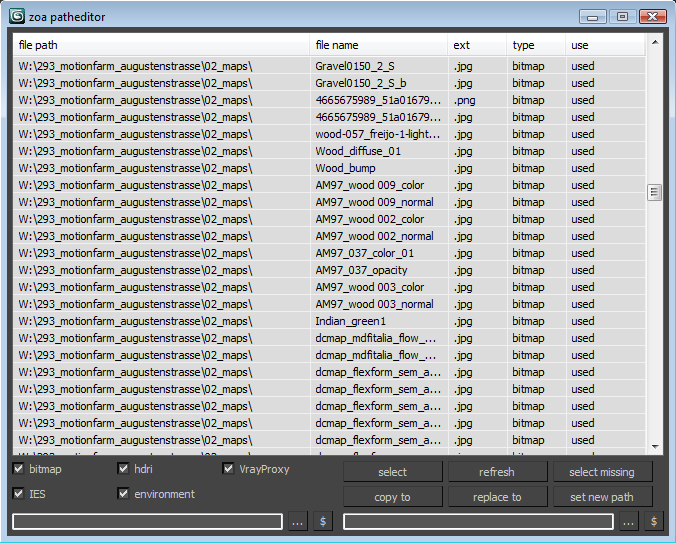 Revision 1: I have uptaed the script with Maelvon's nice function. Thanks Maelvon!
Revision 2 | New in v3.00:
-new ui with radiobutton filtering (use the refresh button for manual update!)
-Object selection via map name
-works for HDRIs and environment maps
Revision 4 | New in v4.00:
-sorting is possible
-works for corona related stuff
If you find a bug, report it!
Version Requirement:
tested on maxR2016