Project Manager
3rd version of Project Manager gains a lot of new features for management 3D Assets.
There is most unique from them – the ability to assign custom previews to materials, associate files with materials, and create a gallery of files associated with any type of assets including materials.
You can also write a description for material and, of course, add materials to favorites.
Customers of 2nd version can upgrade to 3rd version with 75% discount
The offer is valid until November 15.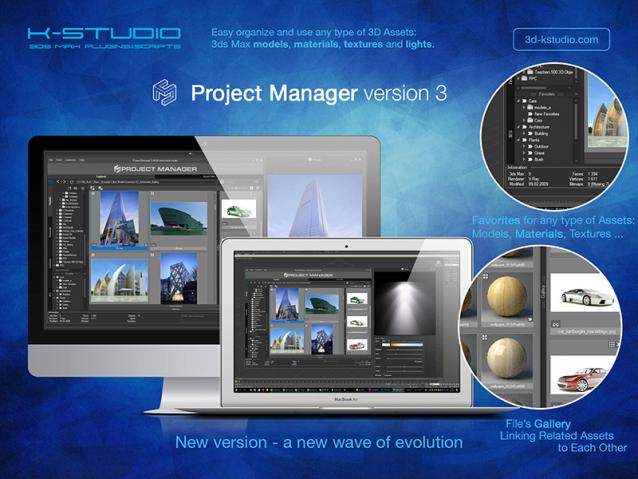 Update History for all versions.
| | | |
| --- | --- | --- |
| Models | Materials | Textures |
| HDRI | IES | Asset Files |
---
Quick Start Frequently Asked Questions
Main Features
Easy to organize and use 3ds Max Models, Materials, Textures and IES Photometric Lights.
Merge Models, Materials, Bitmaps and IES using Drag& Drop.
Store/Create Proxy with materials.
Interactive rendering previews for Materials, IES Photometric, BVH Motion capture, FBX, OBJ, 3DS and other such 3d files.
Show native previews for 3ds Max files, ArchVision RPC, GrowFx, Revit, Substance, BIP motion, SketchUp, Revit, HDRI & etc.
Support to Substance textures
Search files by tags and file-names.
Power Asset Tracking Management.
Support to most used renderers like V-Ray, Corona, Octane, Mental Ray, Maxwell & etc.
Project Manager's Features in Infographic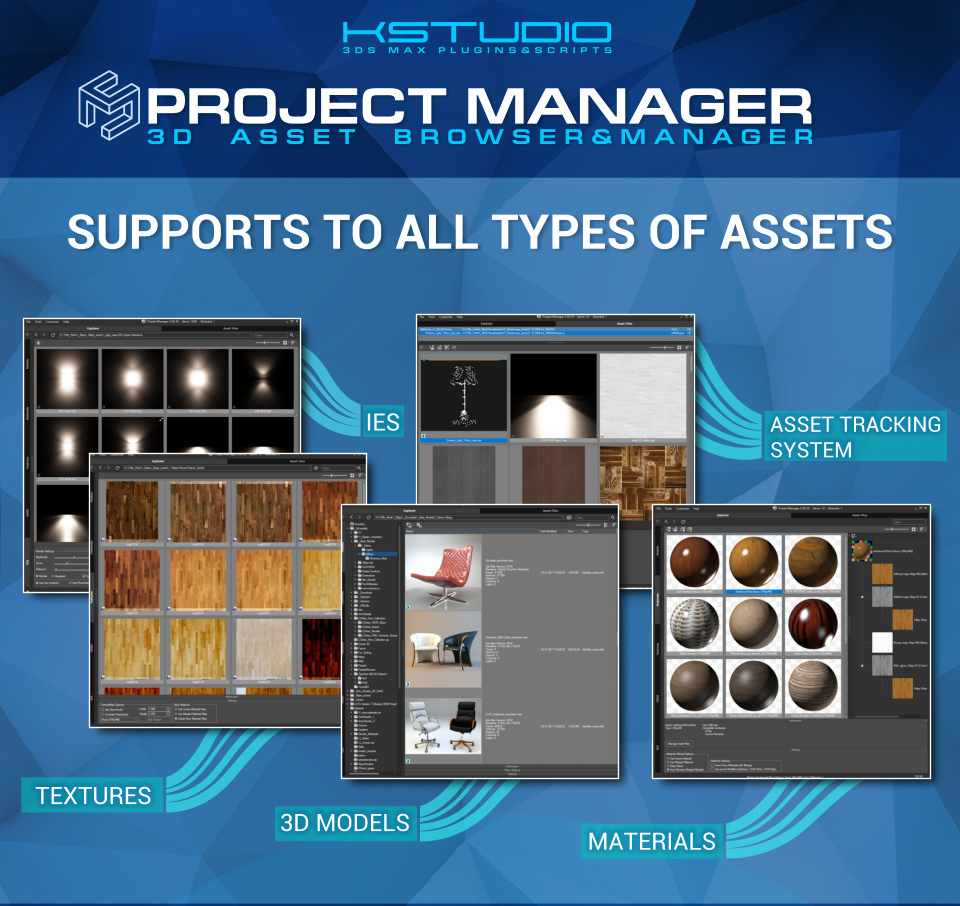 Version Requirement:
3ds Max 2014 and above